Mads Emil Nielsen: PM016 (2020 Remaster)
arbitrary presents the 2020 remaster & vinyl reissue of PM016 by Danish musician Mads Emil Nielsen, re-mastered and cut by Kassian Troyer, with cover artwork by visual artist Dane Patterson.

Originally released as limited edition C30 tape on Plant Migration Records in 2014, the four pieces on Nielsen's first solo release are based on short orchestral and percussive samples manipulated by various synthesizer modules and effects processors. Variations are created by emphasizing different frequencies, harmonics, sections of short loops and the various surprises that result from the idiosyncrasies of each machine.
Read more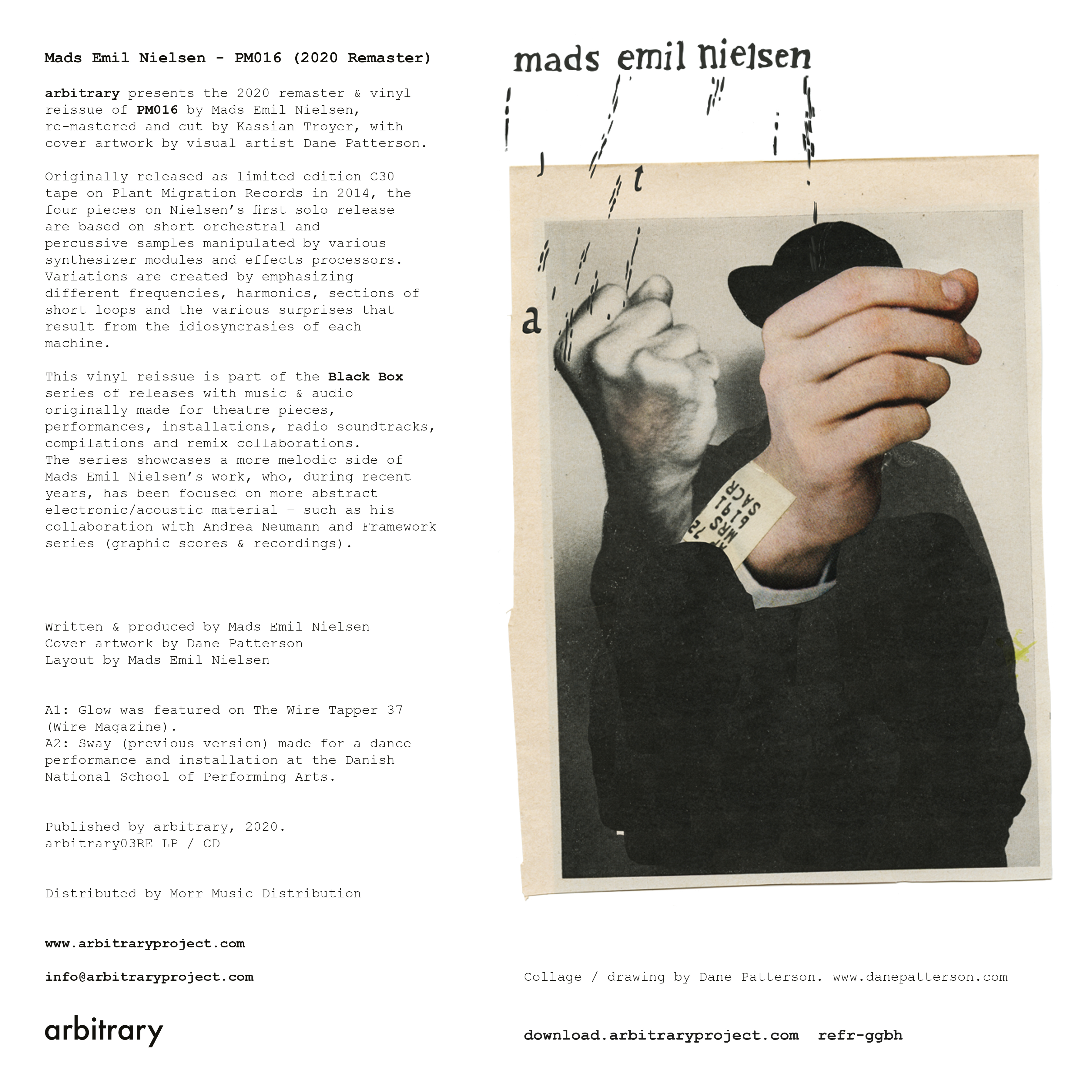 arbitrary03RE | January 2021
available via Forced Exposure (US)
Release date: 21 May 2021

12" vinyl, 45 rpm / CD + DL
Edition of 300, LP/CD: inside-out sleeve, includes download code

Mastered and cut by Kassian Troyer at D&M, Berlin


A1: Glow (2020 Remaster)
A2: Sway (2020 Remaster)
B1: In Circles (2020 Remaster)
B2: Endeavour (2020 Remaster)