Black Box 3
Mads Emil Nielsen: Black Box 3
arbitrary presents the third in the Black Box series of releases by Mads Emil Nielsen. The release, which showcases a more sample- and grid-based side of the Danish musician/composer's work, is part of a sequence of publications with music and audio originally made for theatre, radio soundtracks and more.

Black Box 3 is based on sound pieces produced for Sprækker (Cracks), a dance performance & installation in Denmark, 2021. The starting points for these pieces are improvisations recorded with contemporary dancers, in which Nielsen guides the listener through a corpus of synthesizer recordings, everyday sounds and radio archives.

arbitrary14 | 09 December 2022
LP (blue transparent) / CD (Digipak)
Edition of 500, LP/CD: inside-out sleeve, incl. download code

Written & produced, recorded and mixed by Mads Emil Nielsen, Copenhagen, 2021 / 2022

Acoustic sounds on Installation – 2 by Victor Dybbroe

Mastered and cut by Kassian Troyer at D&M, Berlin

Graphic design by Mads Emil Nielsen


1: Installation – 2
2: Untitled (Wind)
3: Climbing Plants
4: Installation – 1
5: Untitled (Branches)
6: Vibrations
- - -
LP:
arbitrary14V
CD:
arbitrary14CD
Distributed by Morr Music Distribution - info ︎︎︎

US: Forced Exposure
FR / Bookstores: Les presses du réel
Available via:
ANOST
Boomkat, Norman Records
(UK)
Forced Exposure
(US),
Printed Matter
, New York
MZIN
(NEW) - mdbk, Leipzig,
HHV
,
Motto Berlin
(DE)
Salon für Kunstbuch,
Vienna (NEW)
Soundohm
(IT)
Les presses du réel
(FR) ︎︎︎
LP
/
CD
Palmspree, Sort Kaffe & Vinyl,
Sound Station
,
Proton Records
, Copenhagen (DK)
arbitrary (Shop)
/ DK
info [a] arbitraryproject . com
arbitrary.bandcamp.com
- - -
"Installation – 2" included on The Wire Tapper 61
- The Wire
470 / April issue
- 2023
"Originally composed for a dance performance and installation, 'Black Box 3' is an uncompromisingly reduced set of processed field recordings, drum skitters, and cautious synthetic minimalism. (...) Based on improvisations recorded with contemporary dancers, Nielsen wanted to guide the listener through a selection of sounds, from synthesizer experiments to everyday sounds and radio archives.
So we're presented with clever, precise tweaking on 'Installation - 2', that obscures chopped-up drums behind synthesized glitches and moonlit field recordings. It sounds like someone jamming in a remote marsh at night, and that's never a bad thing. 'Climbing Plants' is more immersive somehow, molding hissing environmental sounds into billowing dark ambience that sounds almost like dub techno at a quarter speed. Nielsen's command of microscopic percussive elements is impressive, and his ability to weave fine pinprick patterns with undergrowth crunches and insect calls is particularly hypnotic on closing track 'Vibrations'."


-
Boomkat
, December 2022
Seismograf - review
(DK) January 2023
Passive/Aggressive (DK) - review
, January 2023
The Attic -
Favourite Albums of 2022
- - -
Thanks to Aaben Dans, Thomas Eisenhardt, Catherine Poher, Chris Watson, Antoine Hubineau.
With support from KODA Culture.
Read more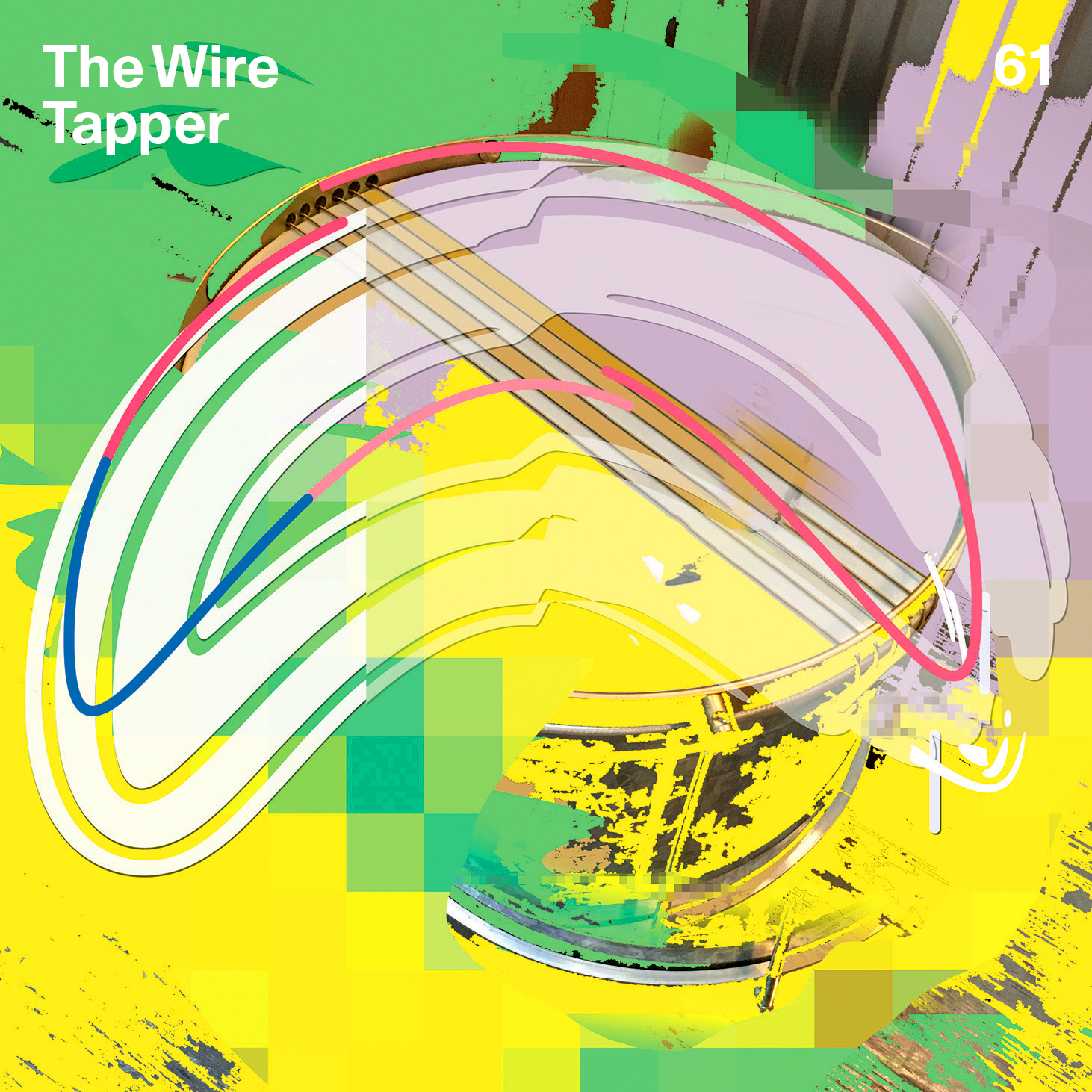 The Wire Tapper 61 CD - April 2023